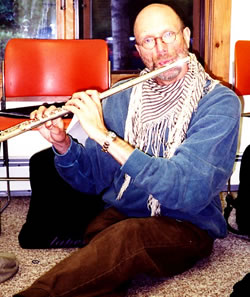 If things get better with age, then I'm approaching magnificence.
Here are some links that my beau Andy Hardacker sent me:
Cartoons
Wonderful collection of material, including articles on Vrubel' (probably my favorite Russian artist), John Singer Sargeant, and Simeon Solomon
Evangelical Scientists Refute Gravity With New 'Intelligent Falling' Theory
From The Onion
Fun for the whole family
Harry Potter links
Mac-related
Check off the countries you've visited & you get a map to put on your website.
Commentary on Symbolism, Poetry, and "Nessun Dorma"
Rock star phallus casts
Recipes
Oakland, CA non-profit rescue.
The MAB is a tool for searching the Amazon catalogs and browsing their products. For the time being users can search in Amazon.com, Amazon.co.uk, Amazon.de, Amazon.co.jp. MAB lets users search for products (by keyword, ASIN/ISBN, UPC code, author/artist, and so on) and retrieve information about each product found, including its title, author/artist, and release date (the latter two for books/music), along with its suggested retail price, Amazon's price, and the price of a used copy sold through Amazon (if available). It also displays comments from other Amazon users about the product.
Tor: An anonymous Internet communication system
a site with homosexual tendencies - no other "about" kinda the NY Times for gay-related news stories.
Vegan links
Engine 2 Fire Company - vegan firefighters - includes some recipes
http://www.wga.hu - post cards & more
Christian Gifts, Gift Baskets, HandzOff Gum, Mother Teresa Breath Mist, and more!
made from whole grains - which are an excellent source of dietary fibre
White tea
Books I hope to read someday
I realized that I don't have any links to info on one of my favorite actresses, Judy Holliday, so here are a couple. Ms. Holliday starred in such great films as Born Yesterday, Adam's Rib (with Katherine Hepburn & Spencer Tracy), and Bells Are Ringing (with Dean Martin).
Restaurants
Here are some links to local restaurants
Academic Ambassadors - "The first service specifically created to provide discounted hotel and rental car rates for academic (and other non-profit) travelers."
Even a Weak Dollar Can Be Stretched - NY Times article
Hostelz.com - price comparison site for hostels world-wide.
When in Paris, I stay at the Hotel Tiquetonne, which is in the deuxieme arrondissement - quite centrally located, and cheap. It helps to know French if you want to communicate with the staff. Here is a link to a map of Paris' arrondissements.
Joyce James Tours - designed for people with an interest in textiles, but the focus of each trip goes far beyond exploring the traditions of the fibre arts and includes meeting with local craftspeople and guilds, visiting mills, historic and archaeological sites — all against a backdrop of spectacular scenery.
Want to travel light? Onebag.com is the place to find out how.
The Tarragon Hotel in Marinette, WI is a good place to stay - comfortable, reasonable rates, with fridges in the room so you can store stuff for breakfast, etc.
De Telefoongids - Have a Dutch friend & don't know their address/phone, only the city they live in? Here's where you can get that info!
Time-share rentals
Transporting Musical Instruments - tips from the Transportation Security Administration
Stranded? Here's a URL for the Coalition for an Airline Passengers' Bill of Rights in Washington that shares your concerns.
2018-05-32. Gosh it's been awhile. Was reading Dickens' David Copperfield before I got the 2012 combined edition of four of the five St. Alban's Patrick Melrose novels in anticipation of watching the TV adaptation starring Benjamin Cumberbatch. Great swaths of the latter's 2nd book, where he's basically hallucinating all these voices in his head that I just skipped over. The adaptation skips the 1st book entirely except for occasional flashbacks. So far, having seen only 1 episode of the television adaption, I like the book better.